The Northern Ohio Fire Fighters Association
440-623-3257
Over $1 million dollars for MetroHealth Burn Unit
Over $2 million dollars for Aluminum Cans for Burned Children (ACBC)
Over $3 million dollars for Muscular Dystrophy (MDA)
$1.75 million dollars for FDNY 911
For a safer community
Northern Ohio Firefighters Charities is a 501(c)3 that was founded to help people in their time of need. Firefighters/Emergency Medical Professionals are in a unique position to help identify people in the community who need a helping hand. Emergency response personnel are often on the front lines in being able to identify members of the community who are in dire need of assistance. The funds raised by Northern Ohio Charities are used to improve the quality of people's lives in many different ways. It might be a firefighter fighting a debilitating and destructive disease, a family displaced from their home due to the devastating effects of fire or assistance with medical expenses for a young child suffering from cancer.
Firefighters and paramedics work long shifts and are dedicated to helping others every time the alarm sounds. On occasion, there is more work that can be done after the emergency response is completed. That is when Northern Ohio Firefighters Charities steps in. Most firefighters have a deep passion for helping others and Northern Ohio Firefighters Charities is yet another way to accomplish the goal of making people's lives better.
Thank you for your interest in Northern Ohio Firefighters Charities and we hope you will continue to support our efforts.
| | | |
| --- | --- | --- |
| | | |
| | | |
| | | |
Congratulations to I.A.F.F. Local 639 on being recognized as one of best fire departments in the country. The Insurance Services Office (ISO) has awarded Parma with a Class 1 rating. Parma Local 639 is a fantastic group of firefighters who are dedicated to the work of protecting their community. Read More...
Firefighters in Lakewood and Rocky River will be the beneficiaries of support raised at the Rotary Club of Lakewood-Rocky River's Swim-a-Thon on March 1 at the Rocky River Recreation Center indoor pools from 7:30 to 9:30 a.m. Read More...
How the HRA Works Established as a Voluntary Employee Benefit Association (VEBA) trust under Section 501(c)(9) of the Internal Revenue Code, the HRA offers employers the opportunity to help their employees pay for post-employment health care expenses on a tax-free basis. The plan allows employers to make tax-free contributions to their employees' accounts. Read More...
"Sunlight is said to be the best of disinfectants; electric light the most efficient policeman." JUSTICE LOUIS D. BRANDEIS. The Ohio Police and Fire Pension Board made a decision to replace the retiree group health insurance plan with a stipend system. Starting last January, retires will buy individual plans online through a company called AON. Read More...
Please help Parma I.A.F.F. Local 639 raise money for a good cause.  They are raising money through GoFundMe for Youth Challenge of Northeast Ohio.  This is an organization that provides sports and recreational activities for children with disabilities.  Please encourage you members to help Parma with this "No Shave November" fundraiser. Read More...
Brothers and Sisters, Willoughby Ohio Firefighter, Seamus Culligan was diagnosed with a brain tumor and ultimately diagnosed with brain cancer on January 5th 2017.  We are awaiting Seamus's disability pension hearing which should be held in August. Read More...
The Northern Ohio Firefighters would like to thank Representative Dave Greenspan for sponsoring Ohio House Bill 38 to protect fire fighters. The bill passed the Ohio House of Representatives and will now be heard in the Ohio Senate. Read More...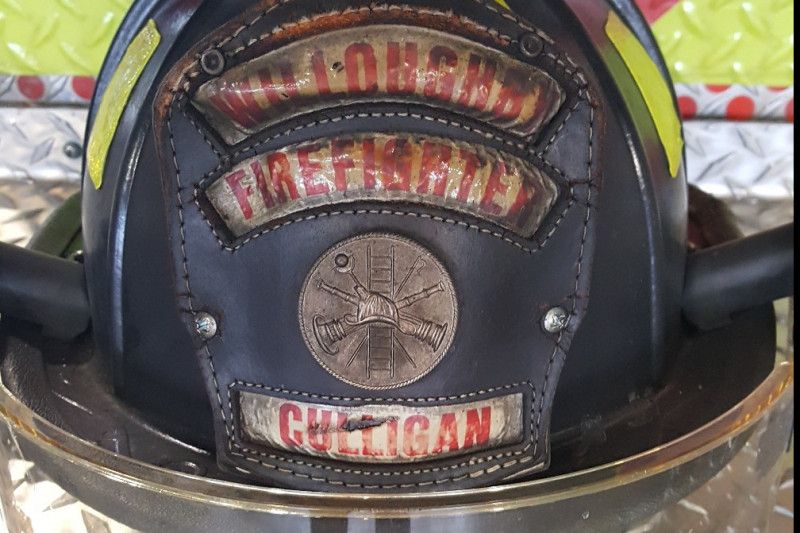 https://www.gofundme.com/fightforseamus
On January 5th of this year, our Brother Seamus was on duty when he experienced a severe headache, nausea and elevated blood pressure. His shift mates transported him to Lake West emergency room where a CT scan revealed a 5-6 cm tumor in his frontal lobe. He was later transported to University Hospital in Cleveland where results were confirmed with an MRI and next steps were identified.
One week later, Seamus underwent brain surgery and the surgeon was able to remove the majority of the tumor. He experienced some speech and motor deficit but is in the process of overcoming those obstacles. Pathology revealed that the tumor was cancerous , so he began an intense treatment of Proton Therapy and Chemo five days a week for six weeks. That portion of his treatment will be finished in early April. Then he starts the next round.
We need your help! Seamus Culligan has been a career firefighter for nearly 13 years, serving those most in need, but today he needs your help. Let's band together and show him how its done....

Seamus has been married for 17 years to his loving wife, Cyndie and has been blessed with three beautiful children : Emily, Tadhg, and Gavin.
He came to the U.S. from Ireland in pursuit of an engineering degree, but along the way met his beautiful wife Cyndie (an EMT at the time) who exposed him to the world of emergency response. He was hooked from the start and pursued further studies, while serving as a volunteer firefighter until being appointed to a postition with the Willoughby Fire Department in 2004. His love of the job and continued learning is evident: He is on the county Tech team, the county Hazmat team and serves as a fire instructor. In 2001 after 9/11 Seamus even went to Ground Zero to help.
Seamus still has a tough fight ahead of him, but we won't let him fight alone! We have established this page to help the family with future expenses that are going to come from this battle. We can only
imagine
the out of pocket expenses, but Seamus and his family live it.
Consider how you might help a fellow Brother and his family in need
Thank you on behalf of Seamus, his family and all his Brothers of the Willoughby Fire Department
https://www.gofundme.com/fightforseamus
More than 500 City of Twinsburg Ohio employees have their W-2's stolen in a phishing scam.  Several firefighters have already had fraudulent tax returns filed using their stolen W-2's. About 500 current and former employees were affected by the phishing scam. The Internal Revenue Service and the Twinsburg Police Department are reportedly investigating the matter. Read More...
http://fox8.com/2016/11/15/i-team-firefighters-under-investigation-for-giving-out-halloween-candy-on-duty/ Why would a mayor punish a firefighter for passing out candy to residents on Halloween. Read More...
The National Fallen Firefighters Foundation has a white paper outlining ways for firefighters to reduce risk for cardiac disease. The white paper lays out a detailed plan for firefighters, company officers as well as leadership organizations. It is an important read that should be posted in every fire station across the country. Read More...
Know your cancer risk.  The IAFF has developed a cancer awareness course that will help firefighters better understand the risks and how to reduce your exposure.  Click on the link.  It might save your life. Read More...
As of May 5th 2016 Jim Astorino will complete his tenure as President of the Northern Ohio Firefighters Association. The Northern Ohio Firefighters Association has been serving firefighters for many years and it is my belief that the entire state of Ohio has benefitted from its existence. Read More...
Aluminum Cans for Burned Children is asking for your participation in our 6th annual LCR Event. It will be held on Saturday, November 21, 2015 at the Church of the Assumption Family Center in Broadview Heights. See attached flier for ticket information. The ticket donation price is $25.00 per ticket which includes dinner and your entrance fee into the LCR (left, center, right) game. Read More...
Download:

2015 LCR.jpg